2021 Winners
EnviroWestern First Year Committee
The committee, led by Jasmine Wu and Zoe Trottier, included Keelin Bridge, Lauren Kotush, Alex Hauser, Caitlin Oh, Caroline Wang, Lydia Jocius, Michael Yang, and Sarah Mills.
The Committee has been a strong voice advocating for sustainability at Western. Committee members used their creativity to educate and involve students as they advocated for more accessible, sustainable waste diversion systems in Western residences. Initiatives included
EcoWeek, a collaboration with students at Dalhousie University, providing virtual workshops on topics such as mental health and the environment.
Waste Diversion Initiative for residences to improve organic and recycling programs.
Exciting social media content, connecting with climate activists and local businesses while engaging Western students to promote sustainable living.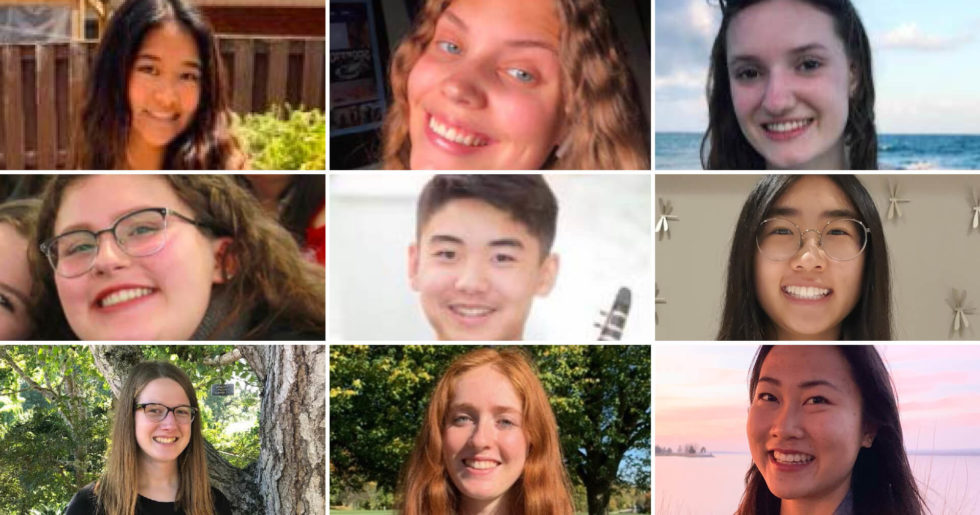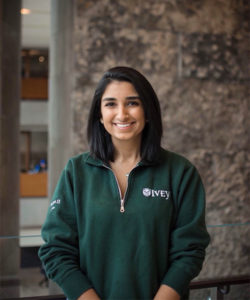 Anandita Heer
Anandita Heer is one of two students elected by the University Students' Council to represent undergraduates on the President's Advisory Council on Environment and Sustainability.
She was instrumental in forming the Climate Crisis Coalition, Ivey Social Impact Club, and the Strategic Planning Steering Committee. Heer's mobilization efforts include work on a manifesto from the Canadian Business Youth Council for Sustainable Development and the execution of six large-scale events with Global Spark (formerly Global Engineering Week). She was also a member of the winning team on both the MaRS Discovery District Innovation Jam Challenge and the National Youth Impact Challenge.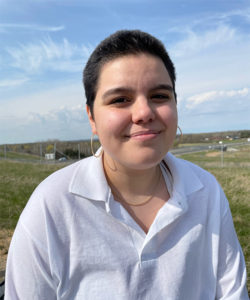 Julia Martins
Faculty of Information & Media Studies student, Julia Martins illustrates the connections between environmental and social justice issues through various initiatives at Western.
She organized a virtual discussion about the importance of decolonizing and diversifying conservation and sustainability.  She created promotional materials for WaterAid Western and contributed to several events and a social media campaign on environmental racism in Indigenous communities near Western University.
Martin has also written for the student publication Western Unfiltered on environmental issues including the roles of racism and Indigenous issues.
Source: Western News