Green Building Tours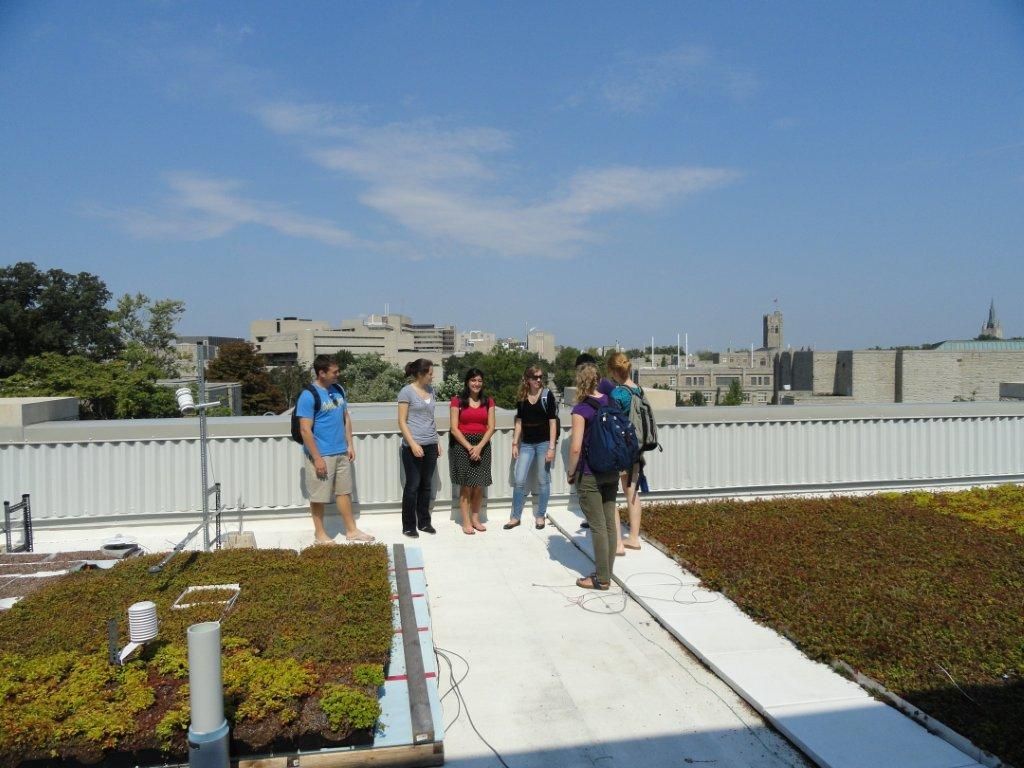 Western is committed to the highest standards of construction and will put forth its best efforts to undertake new building design and construction projects under Leadership in Energy and Environmental Design (LEED). LEED is the most recognized green building rating system, with presence in 150 countries and over 1,800 projects certified in Canada. To learn more about LEED, visit www.cagbc.org  
 The following buildings have received their certification from Canada Green Building Council (CaGBC):
Claudette MacKay-Lassonde Pavilion – LEED® Gold Certified
McIntosh Gallery – LEED® Silver Certified
Physics & Astronomy Building - LEED® Certified
Public Health and Family Medicine - LEED® Silver Certified
Ivey Business School - LEED® Gold Certified
Stevenson Hall & Lawson Hall - LEED® Silver Certified
WINDEEE - LEED® Silver Certified
Ontario Hall Residence - LEED® Silver Certified
The Collider - LEED® Silver Certified 
Delaware Hall - LEED® Silver Certified
Music Building - LEED® Gold Certified
Amit Chakma Engineering Building - LEED® Platinum Certified
Western Interdisciplinary Research Building (WIRB) - LEED® Gold Certified
Green Building Tours are a great way to get an in-depth look at what makes these buildings sustainable.  Tours are open to campus community members as well as the general public. 

Student volunteers from EnviroWestern and from the MES program provide one-hour tours, which can be building-specific or visiting several buildings on campus. Each guided walk-through specifically focuses on green features implemented in these projects, such as: Water and energy efficiency measures, environmentally preferable building materials and construction methods and measures to maximize indoor air quality performance. During the tours, we also encourage discussions of sustainability and environmental initiatives.
If you're interested on visiting any of our LEED® Certified buildings or LEED® Certification Candidate buildings, please send an e-mail to greenbuildings@uwo.ca including the following information:
Your name
Your e-mail
Any accessibility requirements
Several ideal tour dates and times
Building(s) you're specifically interested on visiting
If requesting a tour for a group, please identify the number of individuals in your group
A Green Building Tour representative will contact you shortly with tour details (e.g., maps, parking information, etc.).
Thank you for your interest in Western's Green Building Tours!