The Centre for Building Sustainable Value

The Ivey Centre for Building Sustainable Value (BSV) was one of the first sustainability centres in a business school globally, and is recognized for its excellence and 20-year track record in research and teaching.
BSV is housed at the Ivey Business School and the Centre's work directly advances Ivey's sustainability ambitions. In March 2022, Ivey released a new strategy, called Ivey Next, which made sustainability central to its purpose and mission.
For Ivey, one of the most significant changes is embedded in its mission statement: address critical issues facing business and society. The school plans to prioritize work on three critical issues for which Ivey already has demonstrated strength in research, teaching and outreach. Sustainability is one of those critical issues. 
Ivey is aiming to be the thought leader on sustainability, where academics, business, and governments come to understand and address the most critical sustainability challenges we face.
The mission of BSV is to shape pathways of systems change towards an ecologically sound, fair future.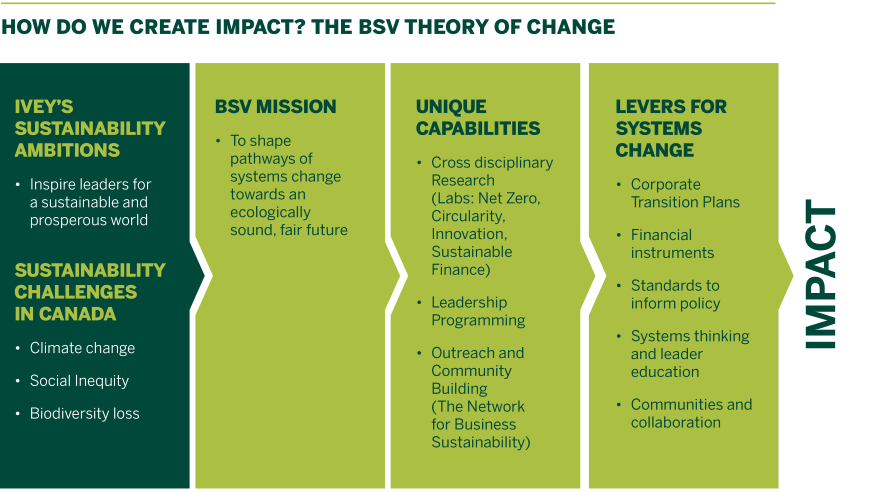 BSV also houses the Network for Business Sustainability, a trailblazing organization that bridges the gap between research and practice. For more than a decade, it has facilitated knowledge sharing across an international community of business leaders, scholars and students.