2016 Winners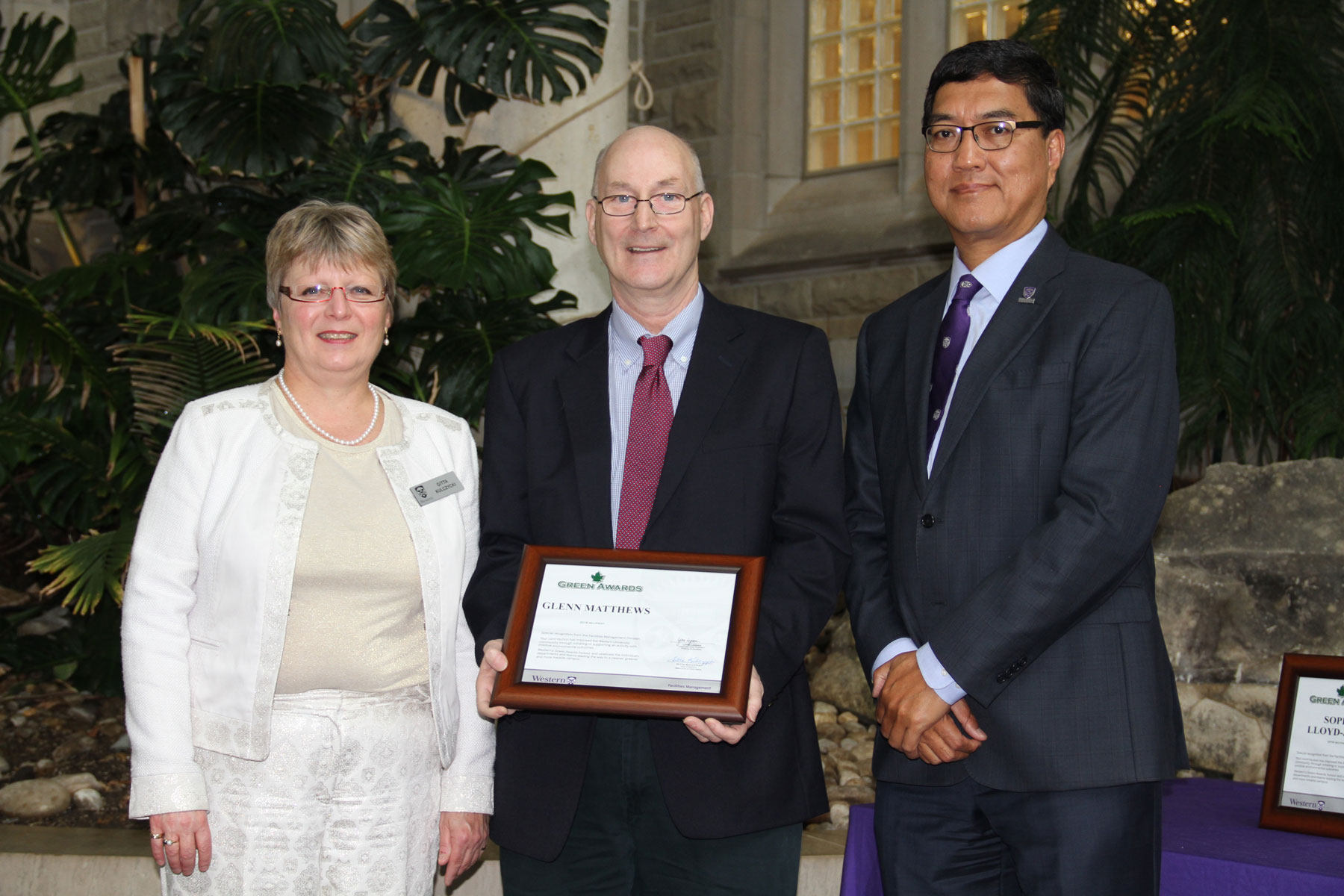 Glen Matthews
Housing Mediation Officer, Housing and Ancillary Services
Individual Nomination category
Glen has been a leader on recycling and cleanup of neighbouring off-campus student residence areas. He runs the Take it or Leave it program, offered during spring move out, where off-campu sstudents can place their furniture in a large bin for recycling. Students that are coming into off-campus residences can select any item on the bin for their use. During fall move-in, homecoming, St. Patrick's Day and Spring move out, Glen coordinates the clean-up of neighbouring streets of litter and derbis, helping enhance the town-gown relationships with the City of London residents. As a result of his efforts, the Take it or Leave it program has been responsible for recycling over 4,000 pieces of furniture over the past 10 years.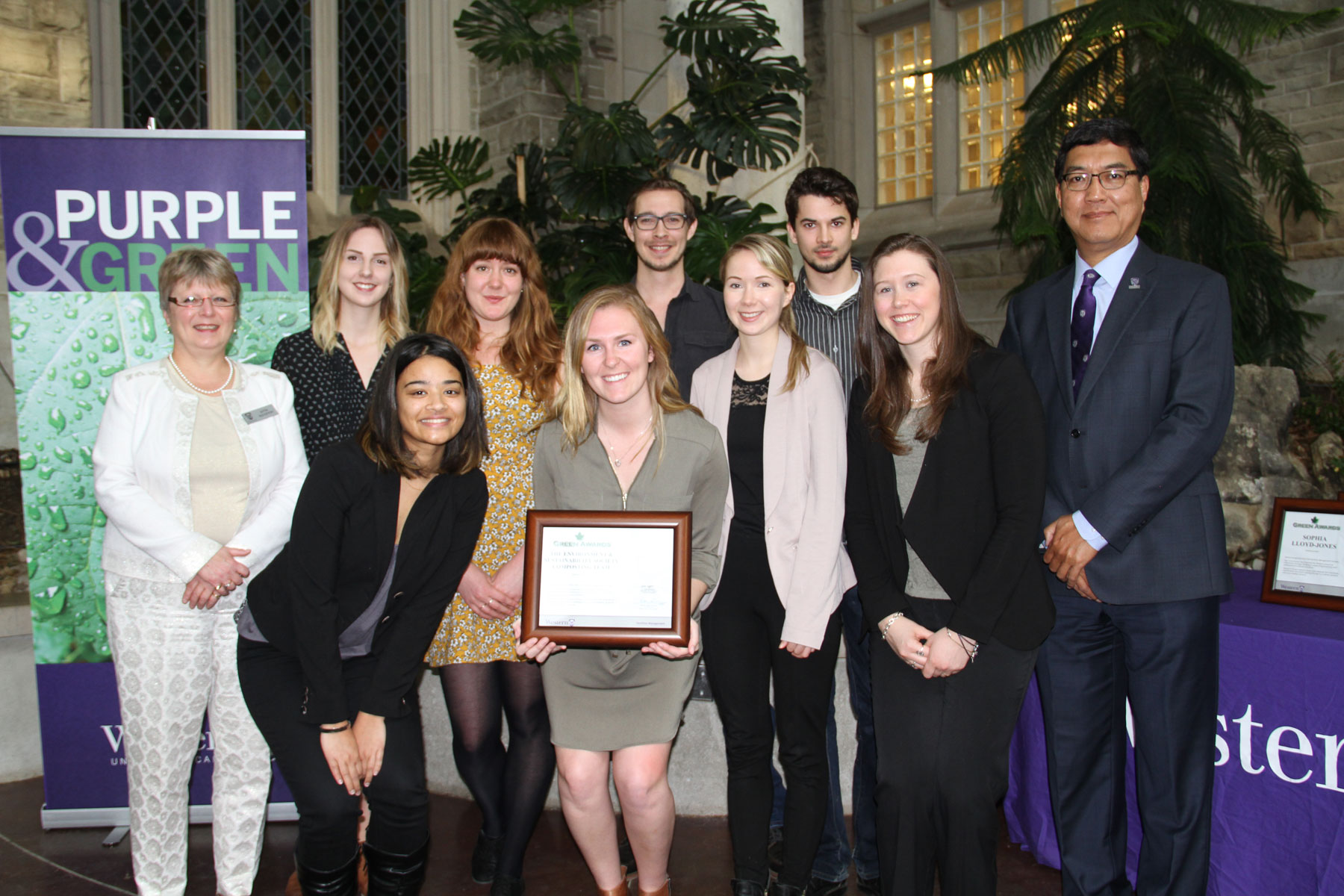 The Environment and Sustainability Society, Compost Team
Group Nomination category
The ESS's Compost Team worked hard to introduce composting at Western in various on-campus events, coordinate and executed directly by them. They also worked on a proposal to start a composting program at The Spoke. Thanks to their efforts, some key locations around campus have been identified where composting could be started, helping with the Zero Waste goal that Western University has established for 2022.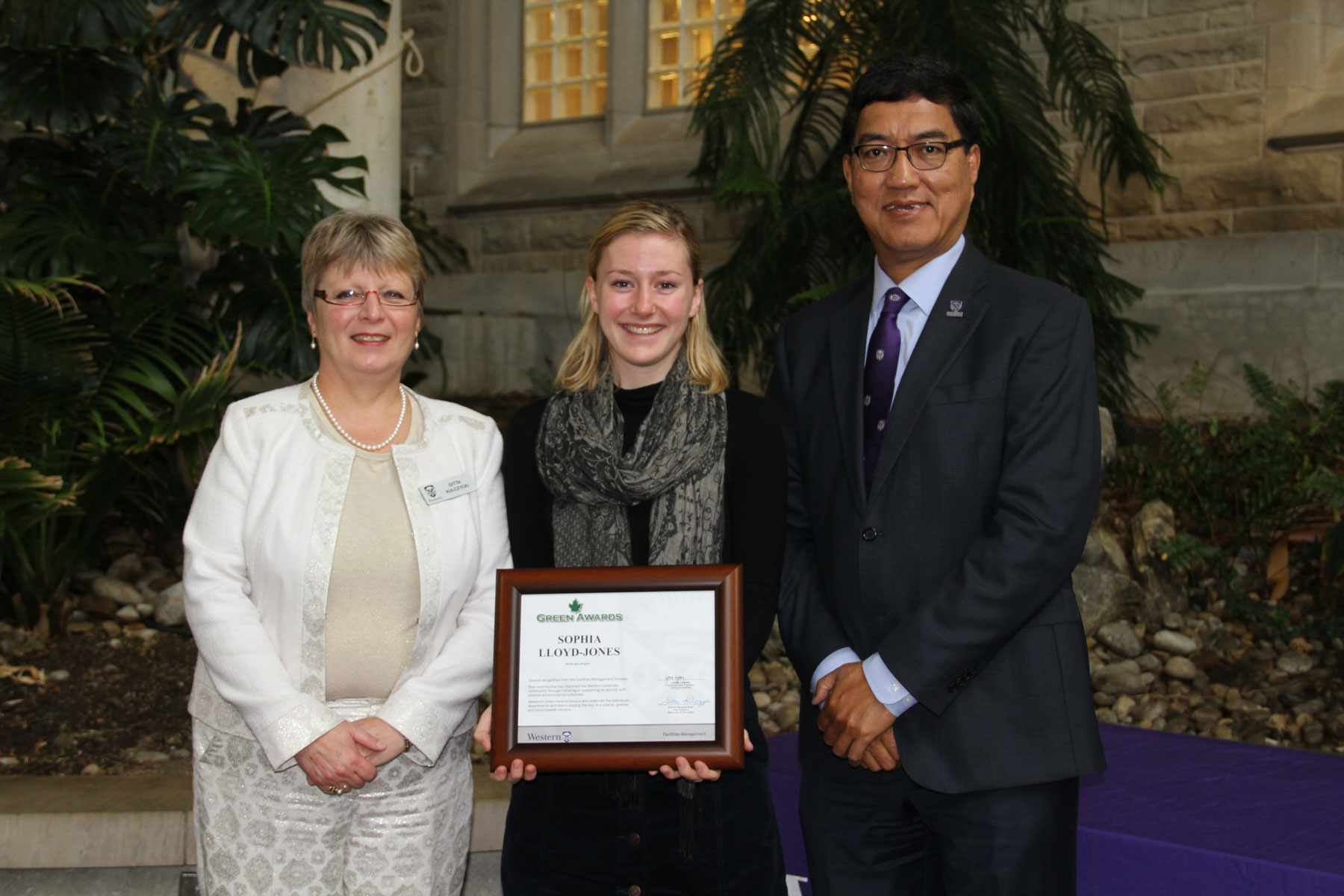 Sophia Lloyd-Jones
Visual Arts student
Individual Nomination category
Sophia has dedicated herself to using exclusively environmentally-friendly, natural materials in her artworks. She stopped buying acrylic paints, and has been boiling down beets, walnuts and other food items to make a condensed natural pigment to make her paintings with. Also, instead of buying commercially prepared canvasses, she has been working with burlap. As a result of her efforts, the shared studio space of the 4th year students is cleaner, with less toxins in the air.