Sorting at Western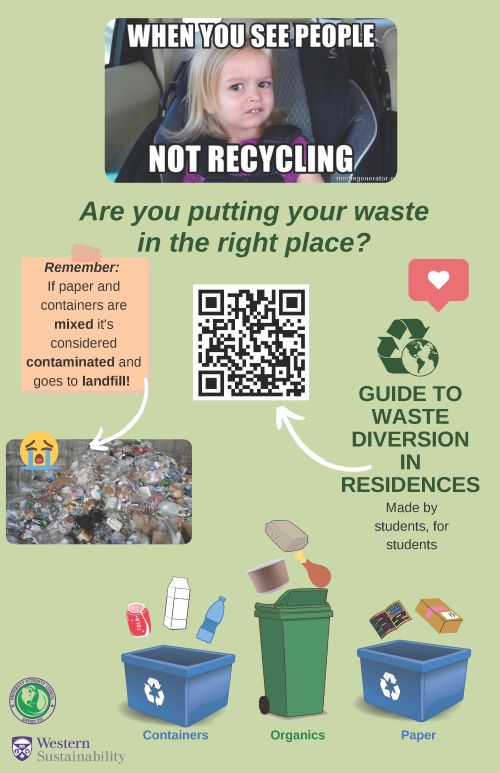 Dealing with waste effectively on campus requires the whole campus community to pitch in and Sort It Right! Get involved with helping to educate our community about proper waste sorting through our Trash Talker program.
For residence-specific waste information, check out the Waste Diversion Guide for Residences, which includes information about the four waste streams in residences (organics, containers, paper, landfill), where to find recycling rooms, and other important tips. This guide was created by students, for students, to help increase waste diversion in residences.
At Western we have four streams for waste, and when items end up in the wrong stream it causes contamination, and leads to more waste going to landfill. 
Important to remember, London has two streams for recycling - Containers and Paper. This means, in London, and on campus, we separate Paper from Containers in our recycling. Even though they are all recyclable materials, if Paper and Containers end up in the same bin they can't be processed at the recycling facility and end up going to landfill!
When we know how to sort correctly and commit to sorting it right every time, collectively we will significantly reduce the amount of waste going to landfill and improve our sustainability.
Western's Waste Streams 
At Western our four streams include Organics, Containers, Paper and Landfill.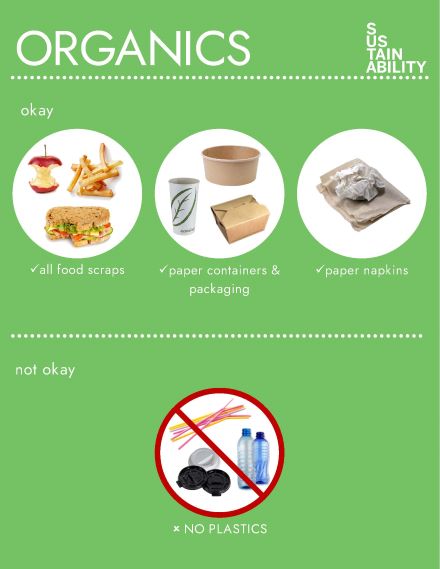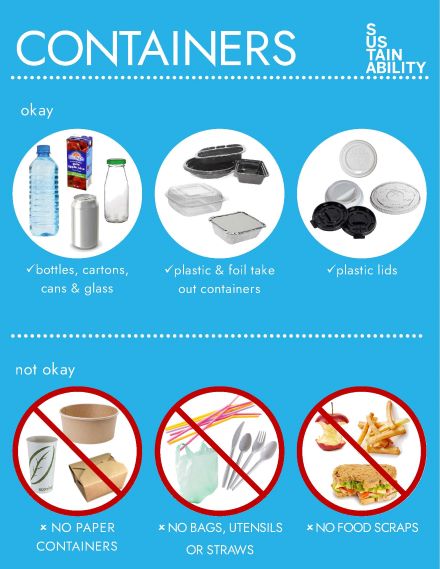 Organics waste includes all food waste, paper-based food packaging, napkins and paper towel. No plastics in Organics. This means removing plastic lids, cutlery, straws and bags from food packaging before placing the right items in Organics. 
Containers Recycling waste includes cans, bottles, tins, cartons, plastic food containers, and plastic lids. Please ensure that all items put in the Containers stream are mostly clean from food waste. Dump any remaining food in the Organics bin, then place the recyclable item in Containers.
Paper Recycling waste includes all types of office paper, newspaper, and magazines. The paper items must be relatively clean for the stream, so please no messy pizza boxes, no napkins, and no tissue. 
Landfill waste includes items that can't be recycled such as chip bags, plastic wrap, plastic cutlery, and plastic straws.