Green Building Tours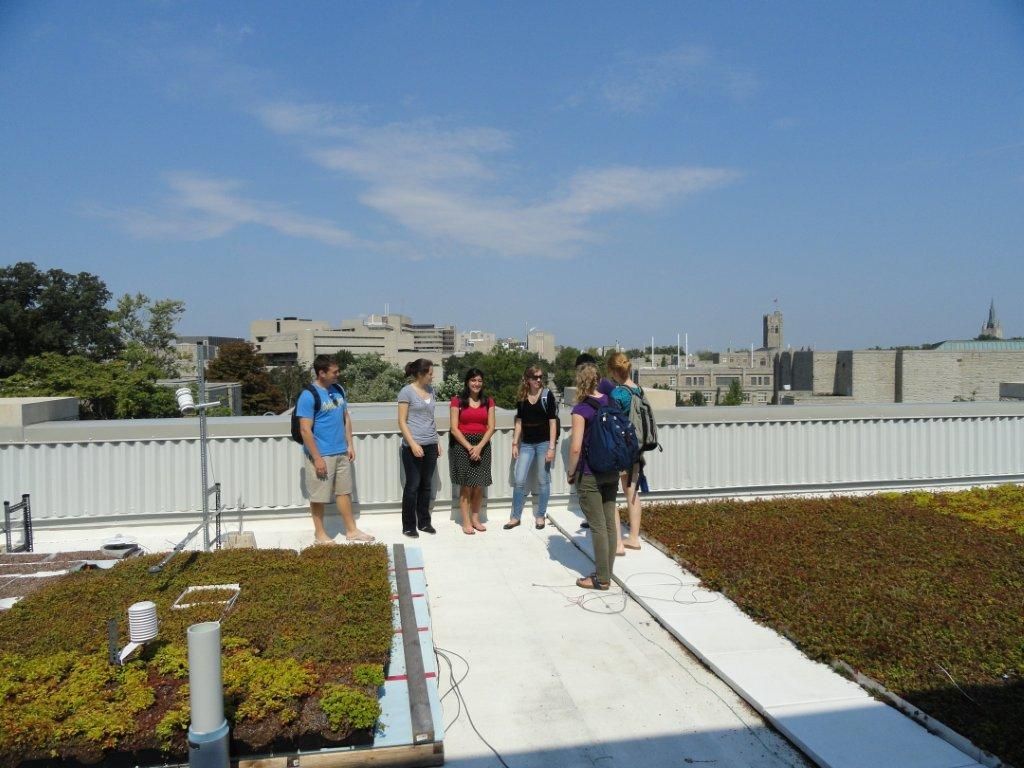 Western is committed to the highest standards of green infrastructure and will put forth its best efforts to undertake building design and construction projects in line with LEED (Leadership in Energy and Environmental Design) Silver standards. Currently, Western has 1 LEED GOLD certified building (Claudette MacKay-Lassonde Pavilion) and 2 LEED SILVER certified buildings (McIntosh Gallery and Stevenson/Lawson Hall). Seven additional buildings are registered for LEED certification. Green Building Tours are a great way to get an in-depth look at what makes these buildings sustainable. Tours are open to campus community members as well as members of the public. 

EnviroWestern volunteers provide one-hour tours that make stops at Western's three LEED certified buildings. Each guided walk-through specifically focuses on green features implemented in these projects, such as, water and energy efficiency measures, environmentally preferable building materials and construction methods, and measures to maximize indoor air quality performance.

Along the way, your host will highlight various building features including a rain water cistern, LED lighting and FSC certified wood products. We also welcome discussions of sustainability and environmental initiatives during the tours. 
Please sign up well in advance as spaces are limited. A confirmation email will be sent shortly thereafter with tour details (maps, parking, etc.). Please include in your email:
Your name
Your e-mail
Any accessibility requirements
Several ideal tour dates and times
If requesting a tour for a group, please identify the number of individuals in your group

Thank you for your interest in Western's Green Building Tours.
Sign Up: envirowestern@westernusc.ca