What is Sustainability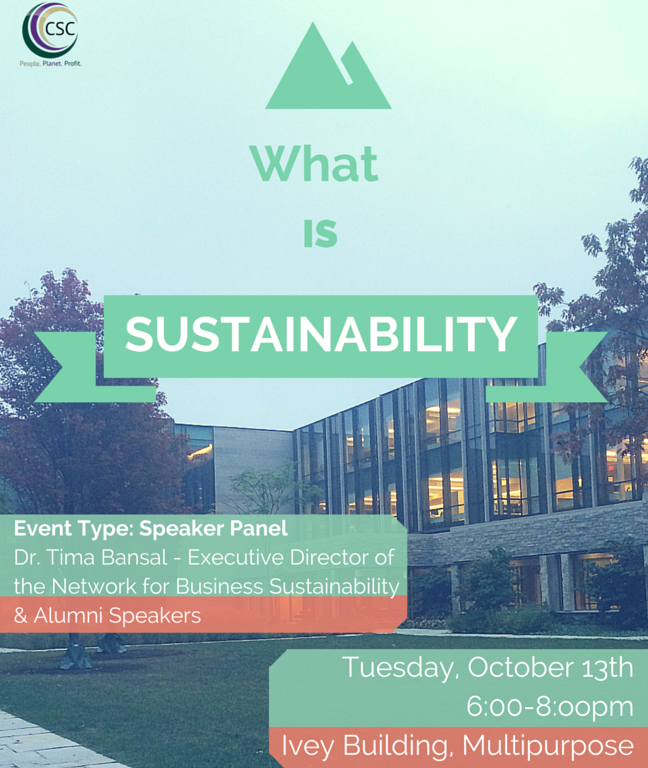 The 'What is Sustainability?' event will be an opportunity to learn what the word 'sustainability' means in a business context. The key questions of the event include: What are businesses today doing to be more sustainable? How have organizations developed competitive advantages or improved their bottom line as a result of integrating more sustainable business practices? Lastly, what does the future of sustainability look like?
The event's keynote speaker will be Tima Bansal, who is the Canada Research Chair in Business Sustainability, Director of Ivey's Building Sustainable Value Research Centre, and the Executive Director of the Network for Business Sustainability.
Located in the Multipurpose Room at the Ivey Building (downstairs)! It will be a great opportunity to listen to Alumni Speakers with time to network after.