Waste Reduction Week October 19-25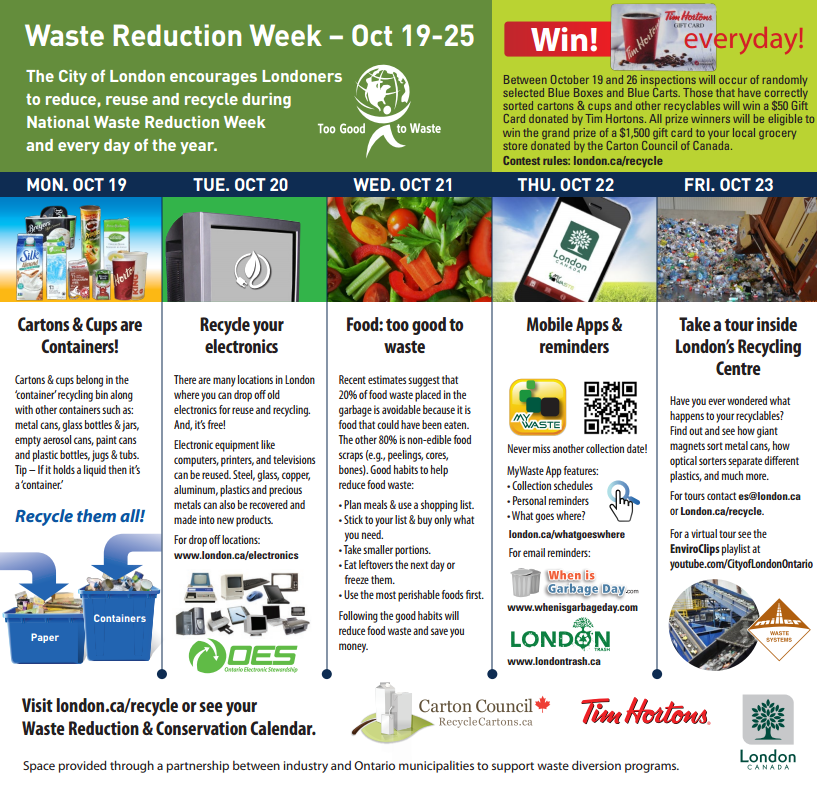 Waste Reduction Week aims to inform and engage Canadians about the environmental and social ramifications of wasteful practices. It strives to educate, engage and empower Canadians to reduce, reuse and recycle waste.
Waste Reduction Week in Canada takes place from October 19-25th, 2015 and is an awareness event throughout the country aiming to help Canadians reduce waste in all facets of daily living, and create the solutions to the many environmental challenges we face including climate change, water pollution and preservation of natural resources.
Do your part and participate in waste reduction week by reducing the amount of waste you create for the week. The intent is that it will instill a routine that will allow you to reduce your waste in all aspects of your life on an on-going basis.
Visit http://www.wrwcanada.com/home for more ideas and information or visit the sustainability booth at EnviroWeek in the UCC Atrium