Sustainability Photo Challenge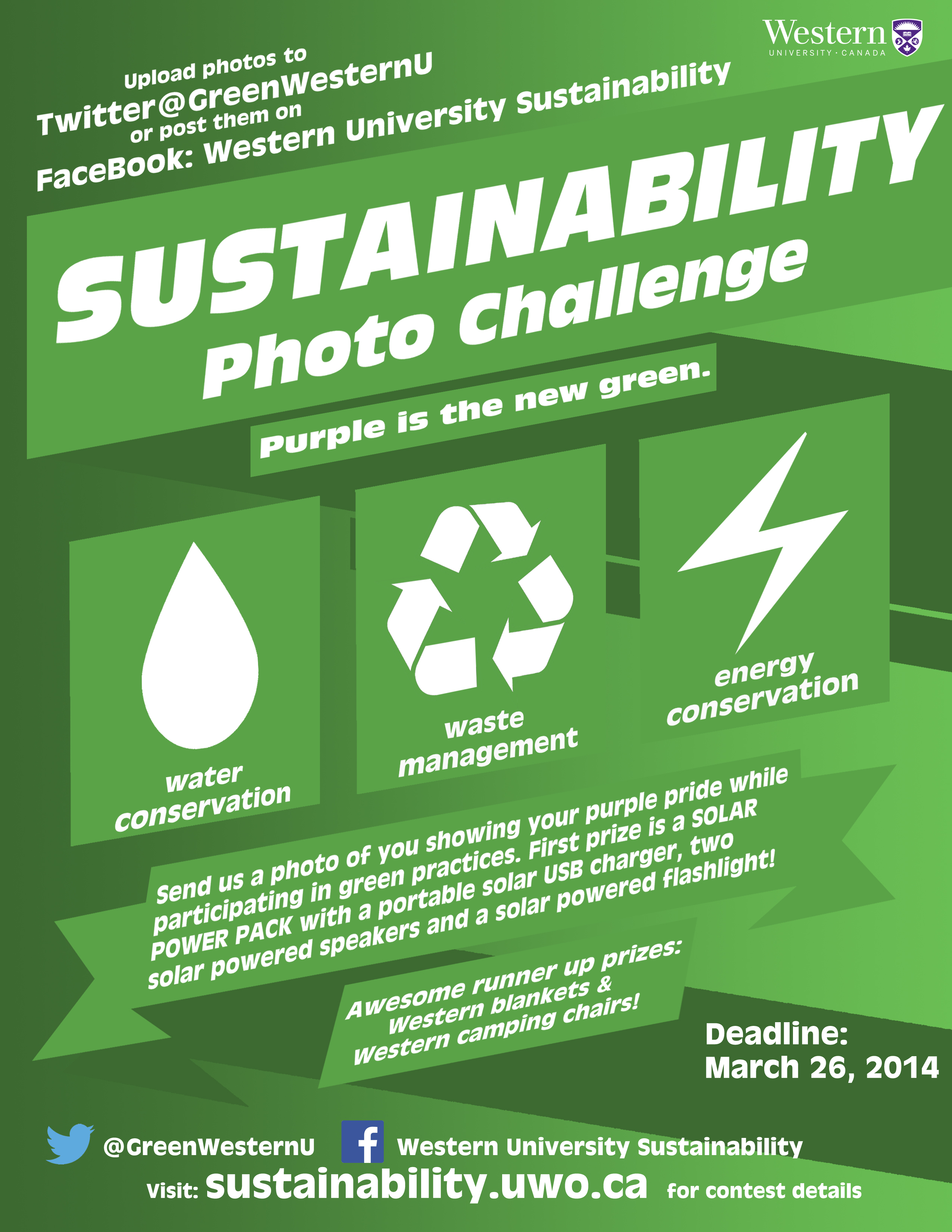 Purple is the new green! Submit a photo showing your purple pride while you help the environment. Great prizes to be won!
Contest Details
Submit a photo of you helping the environment while on Western's campus. Show your purple pride in the photo (for example, wear a Western shirt) and demonstrate how you work to help Western reduce its environmental footprint.
Examples of photo ideas include:
-          Turning off the lights
-          Disposing of items in the recycling bin
-          Riding your bike
Upload your photos to twitter (@GreenWesternU) or on Facebook (Western University Sustainability).
Prizes
The grand prize winner will receive a Solar Power Pack – Includes a portable solar panel for charging USB devices, two solar powered speakers and a solar powered flashlight!
Runners up in each of three categories (water/energy conservation, waste management and other) will receive a Western blanket and camping chair.
Winning photos will be selected based on their quality, creativity, and the environmental impact of the initiative displayed.
Submission Deadline
March 26, 2014
Email sustainability@uwo.ca if you have any questions.