Waste Audits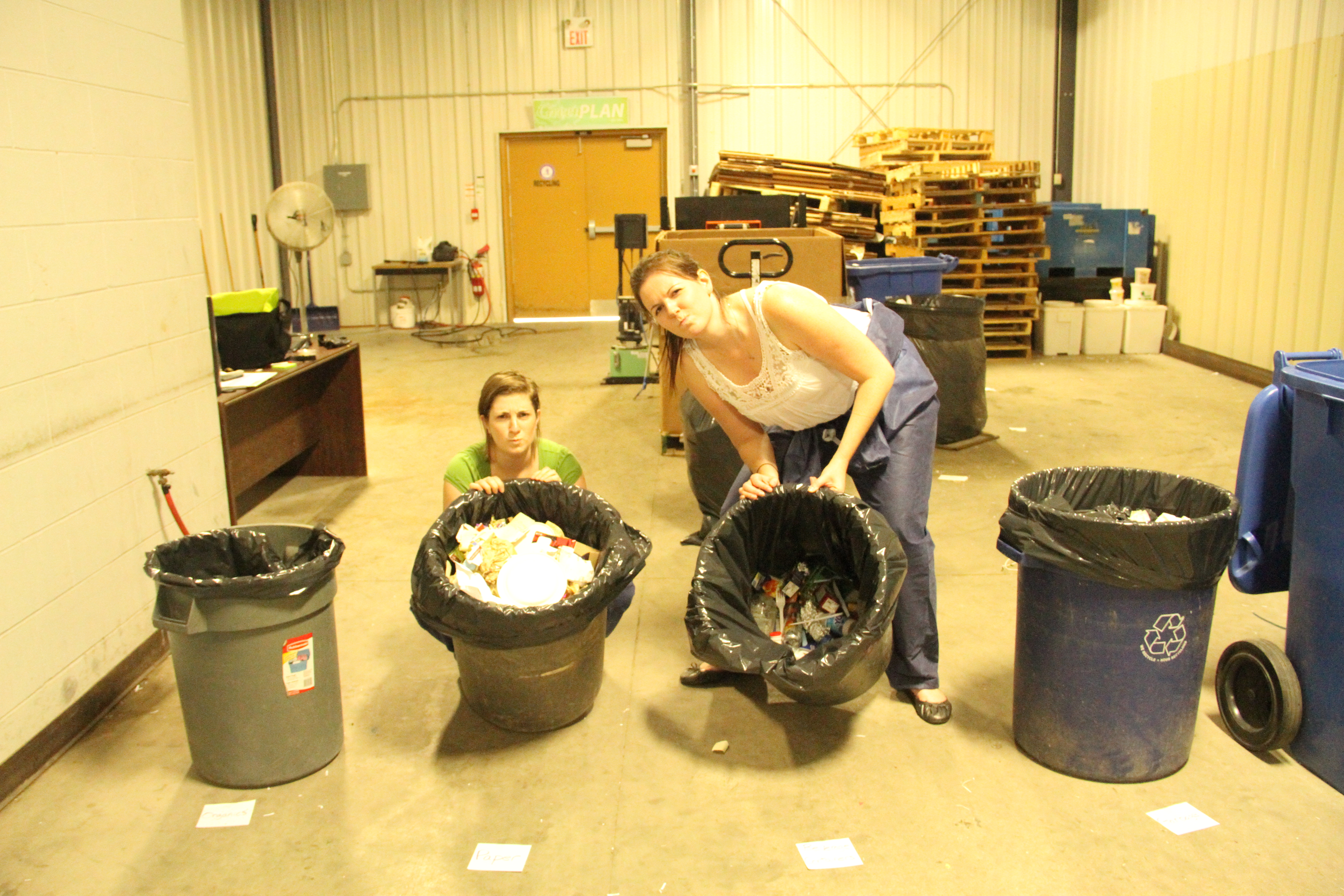 Every year a campus-wide waste audit is conducted at Western. Each month select buildings have their garbage examined and the results and recommendations are shared with the campus community. The goal of waste audits is to determine waste composition, the success of current waste diversion (i.e. source separation) programs, and to identify possible program improvements in reducing, re-using, and recycling waste.
A waste audit conducted in 2012 revealed that Western University generated 2,942 tonnes of waste. Of that, approximately 1,338 tonnes were recycled or composted for a diversion rate of 45%.
A waste audit conducted earlier this year examined waste destined for landfill of 13 campus buildings. Their diversion rates are provided as well
Support Services Building (51%)
Natural Science (31%)
South Valley (53%)
North Campus (23%)
Weldon Library (29%)
Old Ivey (21%)
Althouse (5%)
Perth Hall (48%)
Alumni House (38%)
Talbot College (29%)
Recreation Centre (30%)
Medical Science (30%)
Biological & Geological Science (27%)
The first step in achieving Zero Waste (90% diversion rate) is to reduce the overall amount of waste generated by the university. Two of our biggest waste challenges are paper towels and disposable coffee cups, both items that can easily be avoided. Approximately 17% of the waste audited was paper towels. We encourage staff and students to use the hand dryers instead of paper towels. Coffee cups accounted for 5.5% of the waste stream, by bringing a reusable coffee mug Western can decrease the amount of coffee cups sent to landfill.
The second step is re-using as many items as possible. It is recommended that staff and students investigate community organizations that can reuse items such as furniture or building materials, or donating items to non-profits like Goodwill.
Lastly, Western must improve recycling practices. The waste audit indicated that the most prevalent items in our waste stream include organics, paper and plastic followed by cardboard, metal and glass; all of which can be recycled or composted. Approximately 18% of waste found in landfill streams could have been recovered through proper recycling. Common recyclable items found in the waste included beverage containers, paper, and cardboard. Similarly, just over 30% of the waste stream consisted of organics- food scraps and compostables. You find more information on Western's recycling and composting programs on our website (Initiatives- Waste Reduction).
If you have any suggestions or would like to learn more about our waste reduction strategies at Western, please feel free to email us at sustainability@uwo.ca and follow us on Facebook and Twitter.