Farmer's Market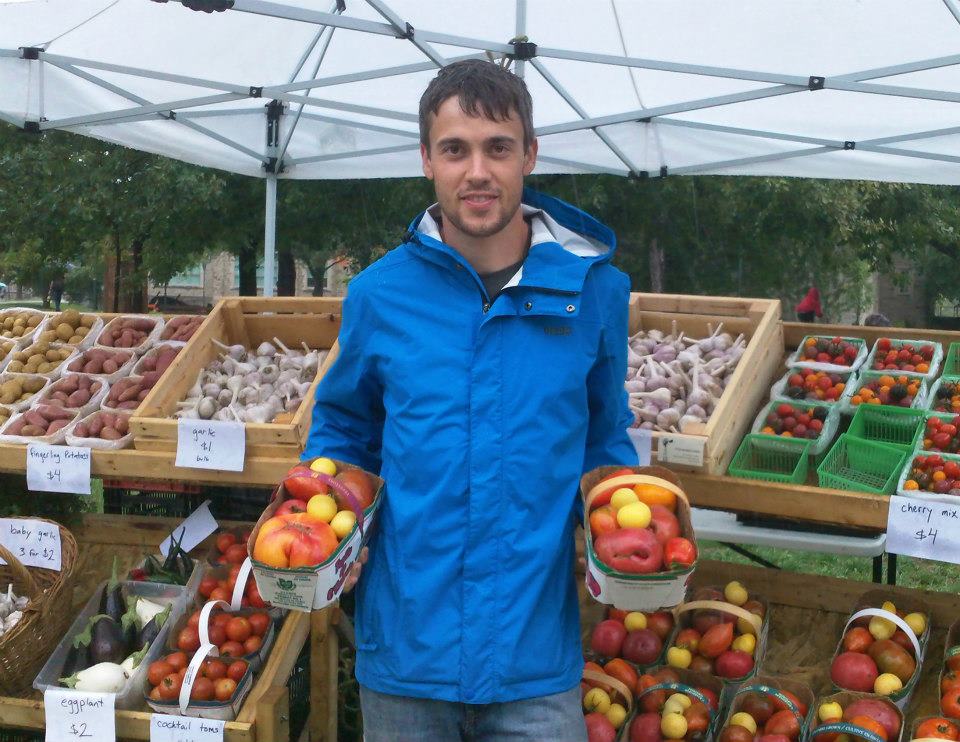 Gone are the days where students, faculty and staff at Western have to venture off campus to purchase some of our region's finest farm-fresh produce and locally made goodies like honey, jams and baked goods.  Hospitality Services is proud to host a Farmers' Market on Tuesdays from 9:00am to 2:00pm in the open space in front of the Weldon Library. In 2014, the Market opened up in June. It usually runs until early November, weather permitting.
Increasing the accessibility of fresh, local foods on campus is a key priority for Hospitality Services and the Farmers' Market is just one way the department is achieving this goal.
There are many benefits of buying goods from your local Farmers' Market that are linked to sustainability. Not only are you supporting the local economy, but you are also reducing the 'food miles' that would have accumulated from sending these products first to a central processing hub and then back to your local grocer.  Above all else, nothing beats being able to chat with your farmer and find out exactly how the products you buy are grown, where and by whom. 
To date, feedback from students, staff and faculty alike has been very positive. This weekly market is just another way Hospitality Services and Western are continuing to show our commitment toward providing sustainable, fresh and local options for our community and achieving our goal of becoming a sustainability leader.