Have an orange, black and GREEN Halloween
Have an orange, black and GREEN Halloween
Get out the candy and costumes...
It's that time of year again!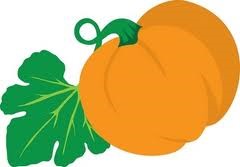 Halloween is a time full of costumes, sweets, decorations and parties. It may be tempting to go overboard when planning for your Halloween celebrations, but this does not mean you need to become wasteful or harm the environment.
Purchase your costume at a thrift store to save yourself some money. Or, you can even try trading with a friend to get a "new" costume!
Use a cloth bag or pillowcase when trick-or-treating.
Carve organic, locally grown pumpkins. Bake the seeds for a tasty treat!
Recycle your decorations. You can also tear up old sheets to make spooky ghosts. Just cut them up into 2 ft. by 2 ft. squares, stuff the center with leaves, tie an elastic band around the leaves, and draw on some fun faces! You can hang these around the house or on tree branches.
Give out candy that comes in recyclable packaging. Smarties, Glosette Raisins and Mike and Ikes all come in cardboard boxes that can be recycled.
Bring an extra bag when trick-or-treating to fill with candy wrappers. Kids will likely eat some candy as they go, and may be tempted to throw the wrappers on the ground. Encourage them to put them back in their bag, or you can put them in an extra bag that you bring yourself.