Policy & Planning
This policy and procedure is the most recent version approved by the Board of Governors or on behalf of the Board under delegated authority.
1.48 Environment and Sustainability
Western University constituted an Environment and Sustainability Working Group whose purpose was to provide direction on the creation of cohesive and comprehensive approaches to environmental sustainability at Western. Before dissolving, the Working Group set the mandate for the President's Advisory Committee on Environment & Sustainability (PACES) which has led sustainability planning since then.
In 2011 PACES was tasked with fulfilling ambitious but attainable goals related to campus sustainability and to improve awareness of sustainability initiatives and opportunities campus-wide. In 2012 PACES released the 2012 - 2022 Sustainability Plan.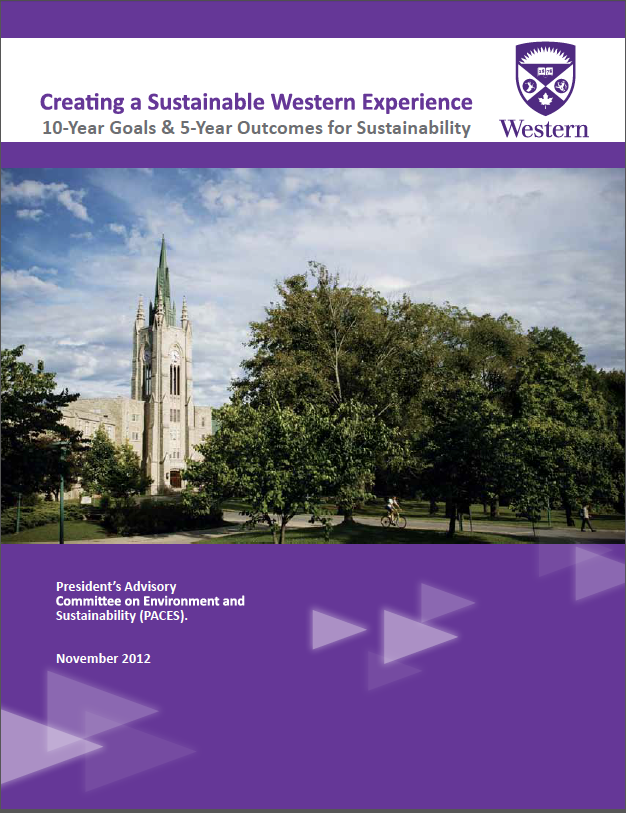 In 2014 PACES released Western's Progress Report highlighting accomplishments made in the first two years of the committee's work. PACES is now in the process of reforming to update the universitity's sustainability plan.